​To start, I cut all my 2x4s to length. The size of the bench is 1800mm by 900mm. I used these measurements to accomodate the MDF panels I'd use later to make the top surface. The legs received a notch cut to allow the longs rails to lap over them. To do this I set the circular saw cut depth to just short of the width of the 2x4s. This meant the rails would sit slightly proud of the legs. Then I made multiple cuts through the legs at each end and in the middle. Then I could use a hammer to knock out the timber and clean the notch up with a chisel. I glued the rails into the legs and screwed them in place. The screws were really only there to clamp the 2 pieces together, the glue would do the work of locking the joint together. Using screws meant I could move on without waiting for the wood glue to dry.
The next step was to join the 2 long rails to make 2 short rails I flipped the sides over so I could start work on the underneath and screwed ​in 4 short rails. Once these rails were in I used a ratchet strap to bring everything into square. Then, to lock the frame in it's square position, I added 2 45 degree pieces. These were offcuts from the 2x4s and the ends were cut on 45 degree angles. Before flipping the bench over I added some casters.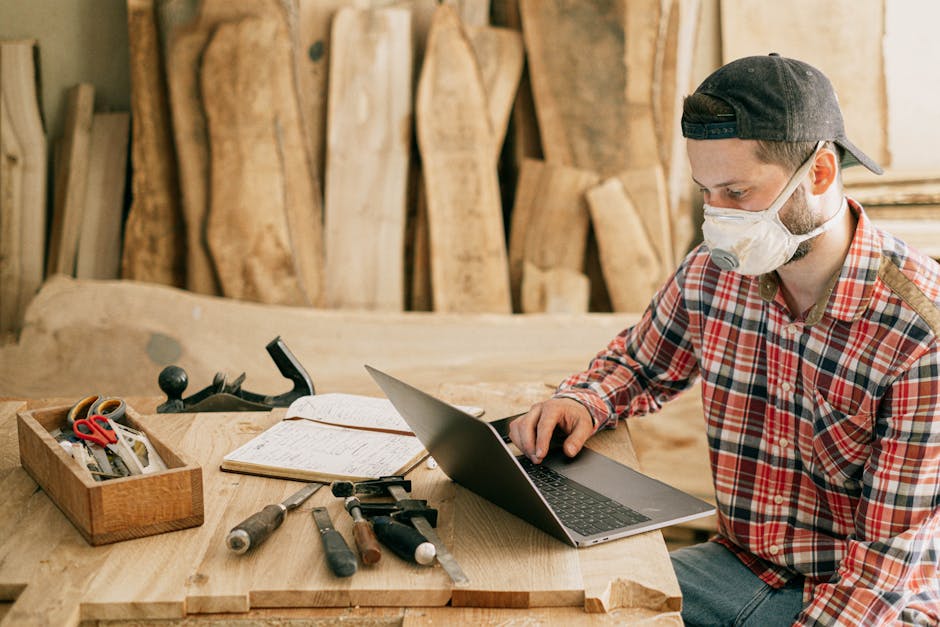 I would change these out for heavier duty casters later. Then I flipped the bench over and started adding short rails to the top side. You can fill the gaps with as many offcuts as you have. The idea is to create a torsion box. Once I was happy with the top, that there was enough support, I brought in the mdf panels. I made this workbench knowing that I could add 3 600mm x 900mm MDF panels to make up the top. I started by screwing these into the top, making sure the screws were countersunk. The middle shelf didn't need much strength, just enough to hold some tools. I added one long piece of timber through the centre and added the MDF sheets.​ I added MDF panels to the lower shelf and broke the edges of all the sheets Then I could load all of tools onto the shelves.